Harry's
Electric Bike Tours around Quito
My name is Harry and I have been living in Quito since 2018. I bought an E-bike during the pandemic and fell in love with the freedom it gave me. I have cycled all over Quito and the surrounding areas so I bought two more electric bikes to take friends and family with me on my rides. I have decided to extend this to you guys so that you can see Ecuador in a unique and personalised way when you visit and book a private tour and join me on some of my favourite cycling routes!
Tours Around Quito
Inside the city I can take you on 3 hour half-day tours. Either through the city streets on the bicycle lane or to 'Metropolitano park'. On Sunday the city is closed from North to South to cars and we can cycle through it including the historic centre - called the 'Ciclovia'.All city tours cost $45 per person and include water, a snack and a crash helmet.All tours are for one or two people - perfect for a solo traveller or a couple who want to see Ecuador in a different way!Book Now on Airbnb Experiences https://www.airbnb.com/experiences/3727642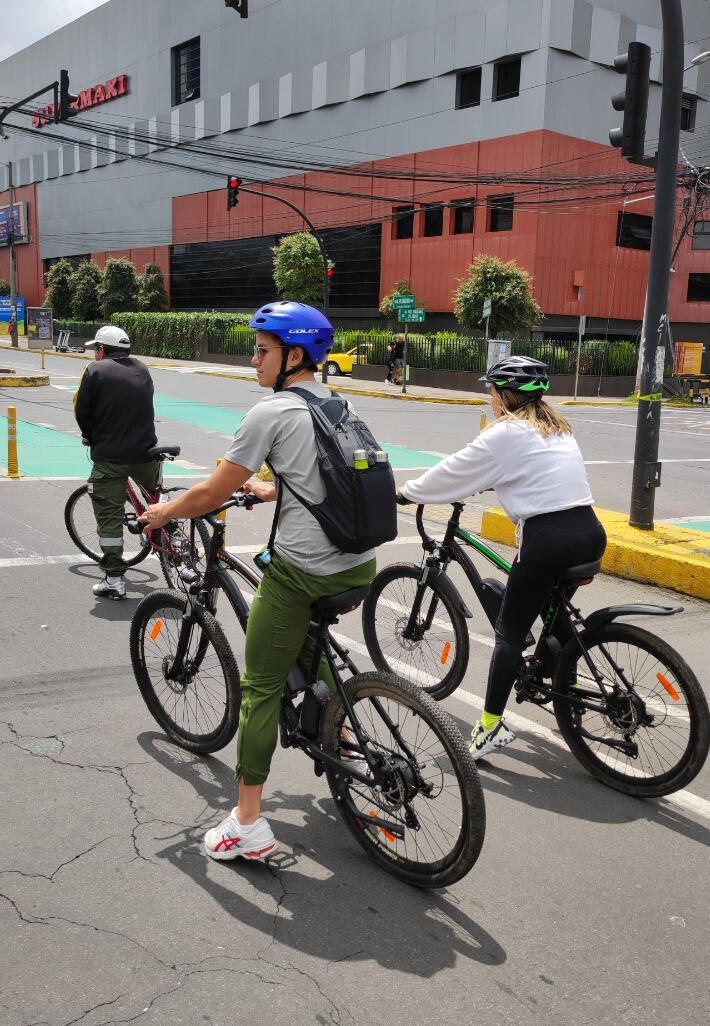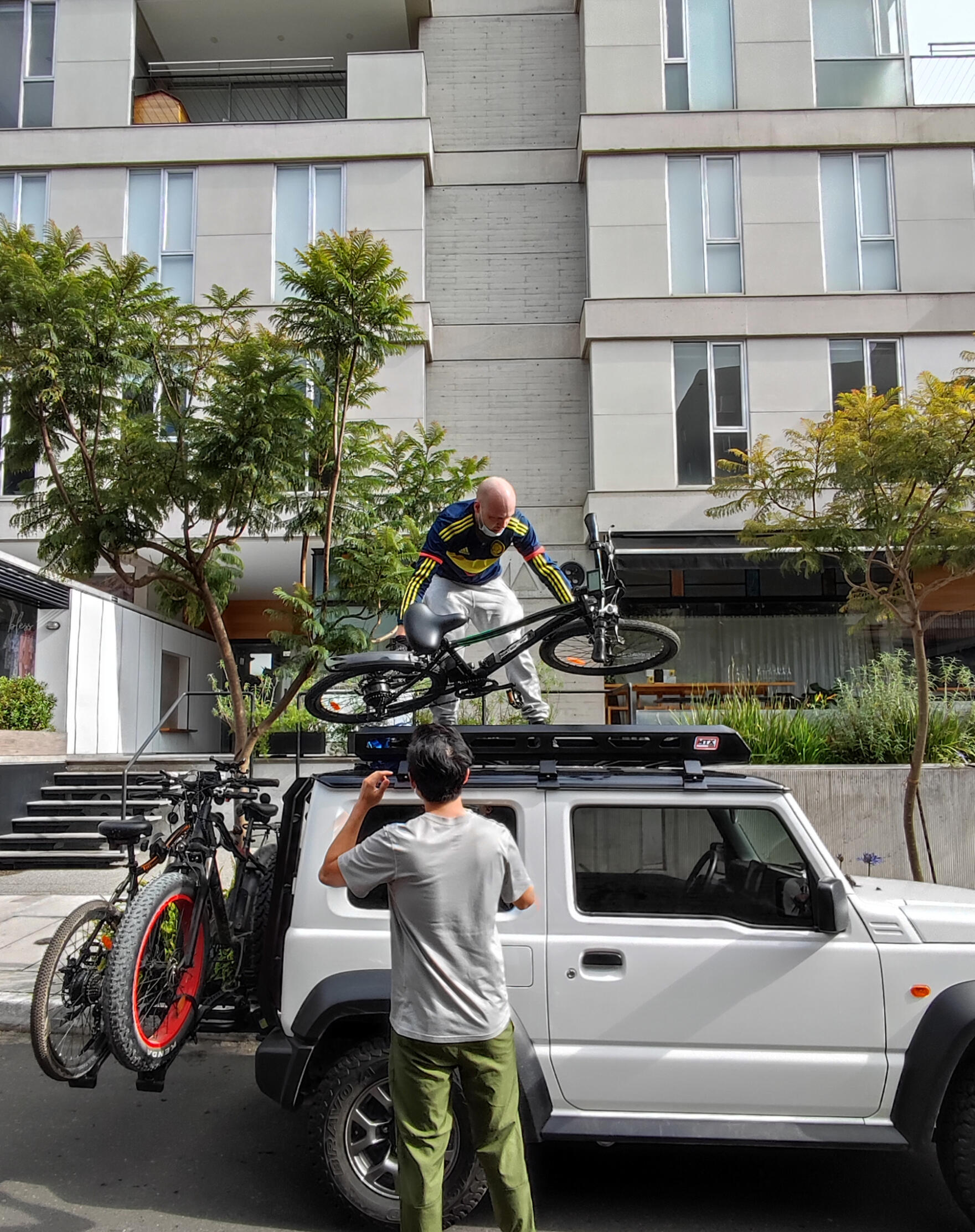 Tours Outside Quito
Full day tours from 5-8 hours can also be arranged. We will start and finish each tour in Quito but will go by car to the start point from 30 minutes up to 2 hours away. Tours to 'El Chaquiñan', 'Bosque Nublado Yunguilla' and 'Cotopaxi' are available.Full day tours from $65 to $95 per person depending on the location - including water, a snack, helmet and a lunch stop.Book Now on Airbnb Experiences https://www.airbnb.com/experiences/3799135
About the Bikes
The E-bikes have a maximum weight limit of 100kg and a minimum height limit of 150cm. They are pedal assist which means the battery kicks in only when you start pedaling. They have a range of 50km so all tours are designed that we cycle no more than that. You should be in reasonable shape as you are still required to pedal for the entire tour - the electric motor just means you won't feel exhausted when you do it. If you can ride a regular bicycle then you can ride an e-bike, there really is no learning curve!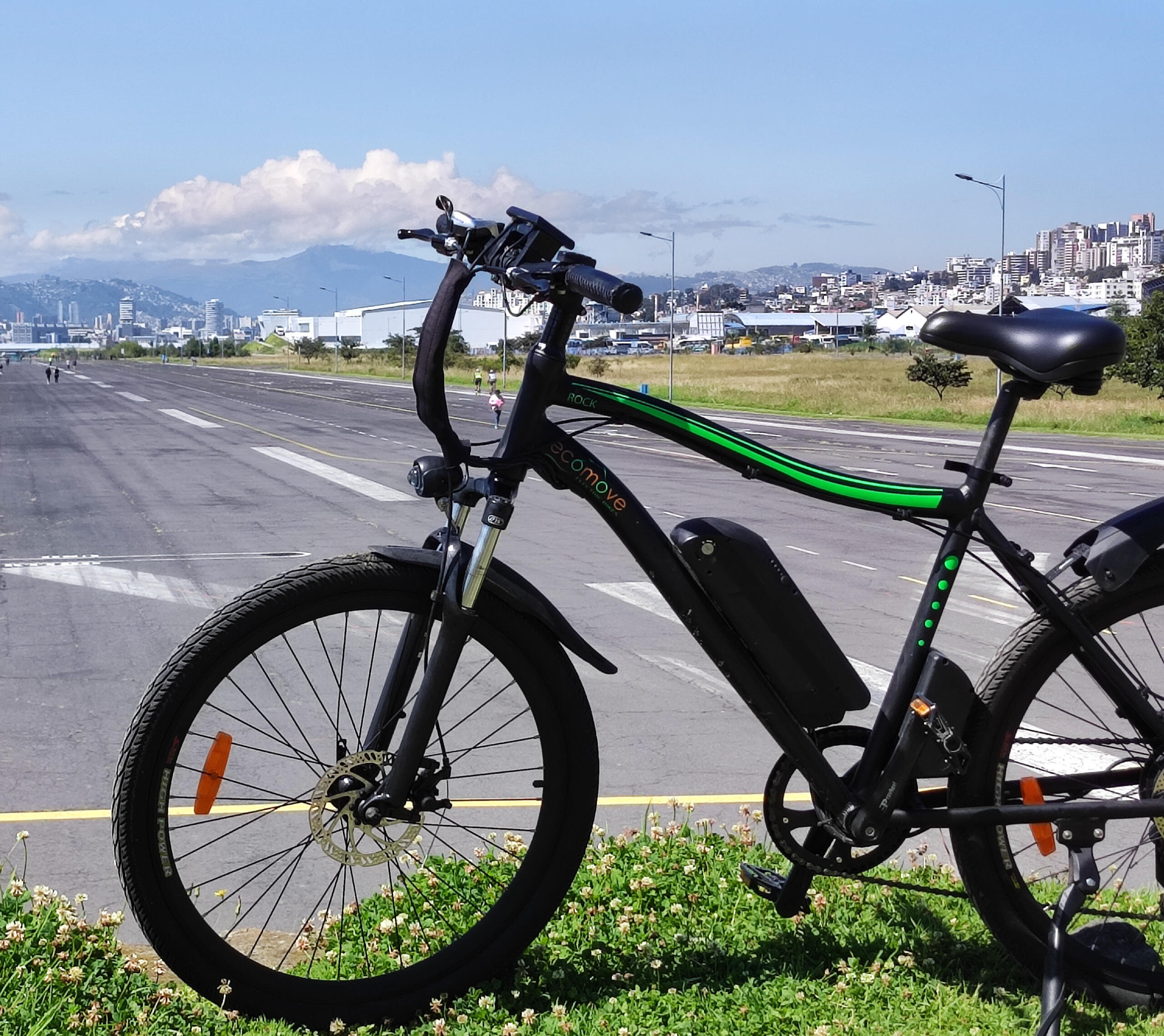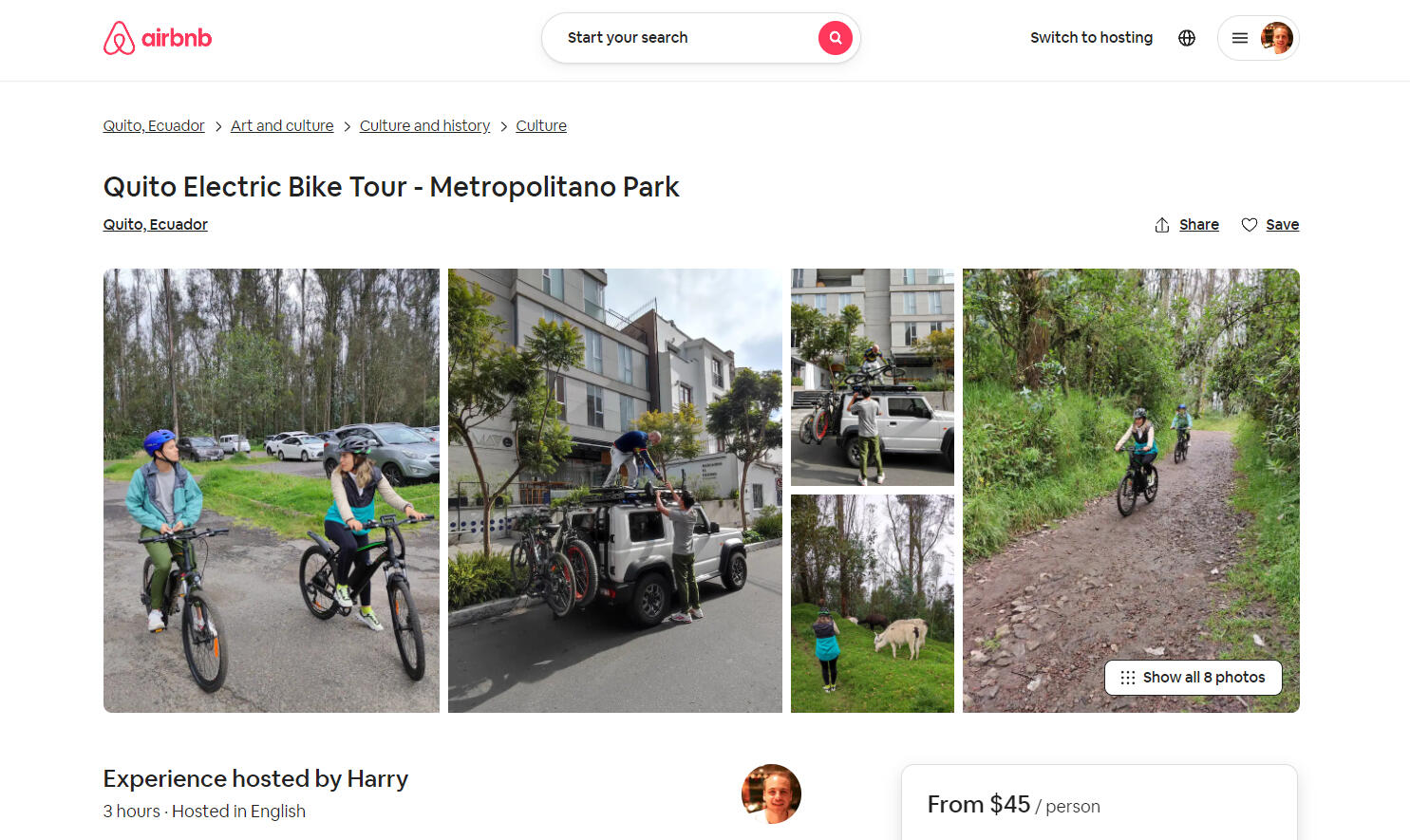 How to Book
Tours in Quito are available Monday-Friday in the morning. Full day tours outside Quito are available on Saturday and Sunday.All of the tours are available to book on Airbnb Experiences or alternatively you can contact me to arrange a tour and pay a deposit through Paypal.The scheduled calendar on AirBnb is not definitive so if you don't see a tour on a specific date feel free to contact me and we can arrange something!View the trips and reviews on Airbnb https://www.airbnb.com/users/show/2083027
Cotopaxi
I don't list my trips to Cotopaxi on Airbnb; please use the contact form or WhatsApp to arrange with me. I only offer this at the weekend and from June-September because the clearest days and best views are at this time of year (especially July and August!). Cotopaxi national park can be extremely cold and on a wet and cloudy day it is not a particularly pleasant experience by bicycle. It lasts around 8 hours and costs $95 per person.We will start in Quito at 7:30am and take the highway to the south entrance of the national park. We will leave the car and ride the bikes into the park until Limpiopungo lake roughly 16km from the entrance. We will stop for a snack and a drink and you have the option to hike around the lake.We will cycle around taking in the views and nature before returning to the entrance of the park by bicycles. We will load up the bicycles on the car and stop for a late lunch on the way back to Quito.This trip is for experienced and fit cyclists only. The road begins smooth and paved before turning into a steep and rocky offroad track. Even though you have an electric motor you will still be required to use a lot of energy on the steep climbs. It is quite technical on the down hill ride on the way back.
If you are not sure if this is the right tour for you feel free to send me a message and ask any questions. I can send you more photos and videos of the national park too!
Gallery
I will try to keep this section updated with photos as I do more tours!
Check out Instagram for more photos and videos
Get in touch to ask a question or book a tour below!
Get in touch
If you have any further questions before booking a tour please send me a message. If you want to organise a day tour outside of Quito we can plan everything and even have a video call to talk about the route. Send me a message on WhatsApp (faster) or fill out the contact form below.